Interview with Brenda Sugrue, Global CLO, EY - L&D must consistently double its commercial impact.. or why bother?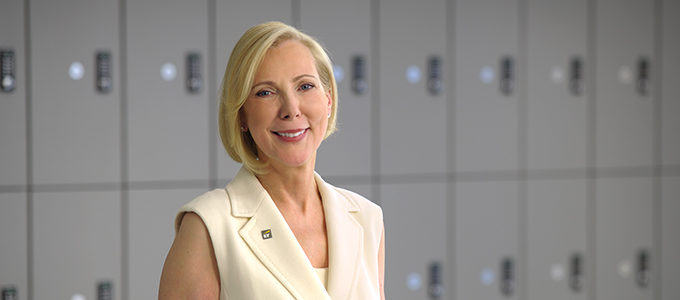 We caught up with Brenda Sugrue at EY to discuss Learning and Development and where it sits in relation to ROI. Brenda is clearly one of the industry's pioneers when it comes to L&D speaking fluent ROI. Brenda shares her thoughts with us on old-school metrics, the bottom line for any L&D investment and where she feels our industry is going.
Some of Brenda's insights and commentary from our conversation follow below:
Commercially accountable performance for the L&D programs at EY is just business as usual.
We start with the business.
We end with the business.
What else is there really?
The institutionalized metrics such as consumption, duration, thumbs up/down, are barely deemed to be efficiency metrics at EY today. Not when we have access to data from our L&D programs that directly align with business performance. The data that allows us to report on opportunities identified, closed, revenue, margins and more as a direct result of our L&D investment. Consumption and duration just don't cut it anymore.
At EY, L&D speaks fluent ROI.And that is really just business as usual for L&D programs at EY. We start with the business and end with the business.
Tracking consumption, duration and efficiency metrics are the old school metrics we don't have much time for these days.
We don't deliberately ignore them, sure, and we recognize them for what they are; table stakes. Merely a function of X.
Our efforts go way beyond old-school metrics to demonstrate results that are fully in line with the business. For us, that means having an impact on the job behavior as well as on the business bottom line. Business impact is all there is.
The data and metrics from your L&D programs will either speak ROI and commercial impact and thus be part of your organization operating at the bleeding edge of your industry, or it won't. We should therefore demand it account for the complacency that is preventing innovation, agility, and efficiencies never mind the complete absence of commercial accountability and missed opportunities to the competitors who have done the work to ensure their L&D speaks fluent ROI.
Our benchmark today for all L&D programs is simple: it must double the business impact or we'll question its worthiness.
As for the soundbites and trends-du-jour, we have less and less time for them simply because we continue to find that sizzle and sparkle just doesn't come with sufficient substance. It distracts us and takes us away from the real work.
L&D is speaking fluent ROI in a few pockets of the industry today.
I sometimes forget that not all organizations are delivering L&D programs the way we are. There are many organizations not yet asking their L&D leaders to speak fluent ROI today - I'd venture a guess to say that the day is coming when fluent ROI will be all there is. It has to be. When CEOs and boards start seeing their competitors excelling at more efficient rates than before, they are going to want to leverage the same approach within their own organization to stay competitive, relevant and efficient.