ETU's Sexual Harassment Prevention Training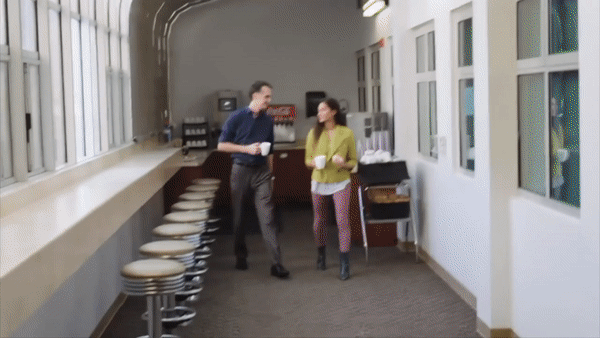 No one in today's workplace should be made to feel uncomfortable or threatened by harassing behavior from co-workers. Protect from incidents and improve culture with harassment prevention training from ETU. Our immersive, scenario based simulations bring learning beyond simple awareness-building to more permanent behavior change.
Use the links below to navigate through our offerings:
Why sexual harassment prevention training? Where is it required?

Research shows that nearly 3/4 of companies offer sexual harassment prevention training. Whether you're implementing a program to meet local state mandates or reduce liability, the primary goal of a sexual harassment prevention program is to change behavior.

What's needed is greater direct action on what individuals within the organization do, and how they can nurture a harassment-free environment. Driving progress for the organization requires behavior change at the individual level.

The good news is that ETU simulations are able to provide this type of learning at scale. Learners need immersive, scenario-based training environments that allow them to apply conscious and unconscious decision-making and see the impacts of their actions in a safe way. Bespoke, just-in-time feedback is also critical, as it further prepares learners for the kinds of situations they may face in the real world.
Workplace harassment, which includes sexual harassment, is prohibited by Title VII of the Civil Rights Act of 1964 which prohibits employers with 15 or more employees from discriminating on the basis of race, color, sex, religion, or national origin. The law applies to federal, state, and local employers and governs all employment actions. Laws regarding workplace harassment are enforced by the US Equal Employment Opportunity Commission (EEOC).

In addition, six states (California, Connecticut, Delaware, Illinois, Maine, and New York) have their own state laws and requirements specifically addressing sexual harassment.
What does ETU's sexual harassment prevention training look like ?
ETU's Sexual Harassment Prevention simulations include these features:
Contemporary, real-life workplace situations that include not-so-obvious harassing behaviors, such as a seemingly innocent emoji or a comment on a person's gender identity.
High-fidelity, production quality videos that draw you in to each conversation as if you're in the same room.
Compelling storylines that get you thinking, rethinking and guessing whether you've made the right choices.
A coach providing guidance along the way, telling you when you've made the right or wrong choice and why.
Backend dashboards that make deploying and managing the simulations easy, allowing you to track results and make adjustments as needed.
There are 6 parts to ETU's Sexual Harassment Prevention training:
Part 1 - Introduction; Definitions; Understanding the Law

- Est. Duration 10 mins
In this opening unit, short animations welcome you to the course, provide you with the definitions you'll need to know as you carry on through the training, and give you insight into the state and federal laws that underpin how all employees must operate.
Part 2 - Hostile Work Environments

- Est. Duration 20 mins
This unit opens with another quick animation to set context, and then you begin your first simulation. You meet Ian, Katelyn, Sandra, Brandon, and Mika -- and Mika has recently transitioned gender. Based on interactions you've witnessed, or been alerted to, you'll need to navigate a series of difficult conversations around the gender transition of an employee.

Part 3 - Quid Pro Quo

- Est. Duration 20 mins
Now it's time to learn about quid pro quo situations. You'll be introduced to the concept through a quick animation, and then you'll participate in another simulation that centers around conversations with your colleague Melanie, who confides in you about a romantic relationship in the workplace. Due to circumstances you'll see unfold, you will be required to take part in an active HR investigation.

Part 4 - Workplace Communication

- Est. Duration 20 mins
After a quick introductory animation, you'll jump right back into the simulations. First, you'll first meet Mary who may need a refresher on what are, and are not, appropriate channels for communicating inside the office. After that, you'll be out in the field with your colleagues Steven and Melissa. Steven has some concerns and it will be up to you and Melissa to help steer him toward the correct actions.

Part 5 - Investigate and Report/When to Speak Up

- Est. Duration 25 mins
Unfortunately, potential violations of the company's sexual harassment policy sometimes occur. In this unit, you'll explore what the correct procedures are for investigating complaints and reporting on findings. First, you'll learn about the steps taken in an HR investigation and what outcomes to expect. Then, in the next simulation, you'll be in situations where you'll have to have to lead difficult conversations with George, Sarah, and Tamara.

Part 6 - Prevention/When Things Are Not Exactly Cut and Dried

- Est. Duration 25 mins
In this last portion of the training, prevention is the main focus. First, in an animation, you will learn strategies for taking active steps to prevent potential violations of sexual harassment policies in your work environment. Then, it's time for the final simulation, where you'll help your colleague Felix with his own difficult conversation. After that, you'll be back out in the field where you'll need to negotiate the aftermath of an incident involving your direct reports Kendra, Mario, and Scotty.
Why are simulations a preferred method of learning?
As we navigate the technology options that are specific to learning delivery, it becomes clear that immersive, platform-based training drives true behavior change.

When immersive, situation based technologies are used:
Scenario-based situations allow learners to feel real-life experiences, while seeing the results of their choices and actions
Feedback is given on actual skills demonstrated in specific examples
Learners can practice in a safe environment
Learners take the situation into their own hands, being responsible for their own self-awareness and self-development
In simulations, learners can make choices and try different approaches to situations without being afraid of repercussions on a personal level (won't affect relationships with coworkers or a client), and mistakes won't affect their job status.
For a case study describing how simulations transformed sexual harassment prevention training with ETU's client Pacific Gas & Electric, click here.
How can we get started?
(Back to top)

Here are 5 Tips for delivering a successful sexual harassment prevention program:

Tip 1: Make training scenario-based and interactive.
Sexual harassment is one of the most sensitive and emotive parts of corporate compliance policy. Tap into the emotional mindshare of the topic by bringing the reality of difficult harassment situations forward in a safe environment. Bite-sized episodes that immerse employees in realistic situations create emotional connections that can have a positive influence on behavior. Instead of a static list of dos and don'ts, immersive scenarios can dramatize different types of unwelcome conduct, especially subtler forms, and show how quickly it can escalate into illegal harassment.

Tip 2: Broaden the scope of topics covered.
While identifying sexual harassment is the centerpiece of most training programs, several peripheral topics influence the employee mindset and get to the root of the behavior. Consider including other elements like unconscious bias, LGBTQ+ discrimination, and gender identity in the workplace. This strengthens the overall cultural dynamic by broadening the way employees are thinking about diversity, equity and inclusion.

Tip 3: Consider personalizing the learner journey.
A 30-minute generic piece of learning delivered during on-boarding won't have a permanent impact. Keep it going long-term with periodic refresher learning sessions, informal learning like blogs and articles, and access to discussion groups. Personalize the learning journey by offering employees more than the standard single training course and personalize the experience to remediate any gaps in skill.
Tip 4: Check your goals.
The ultimate goal is to have a harassment-free workplace. But because incidents are often under-reported, and training should explain how to recognize and report incidents, reducing the number of incidents reported should not be a goal, at least not at rollout. Implement a series of feedback surveys where employees can anonymously share updates on the work environment, which includes the presence of harassing behavior.
Tip 5: Measure results.
Where are your learners struggling? Where are their gaps and your exposure? Measure the specific skills and identify trouble spots that need more attention. Monitor behavior change continuously by embedding data capture and analytics into the learning process.