ETU receives strategic growth investment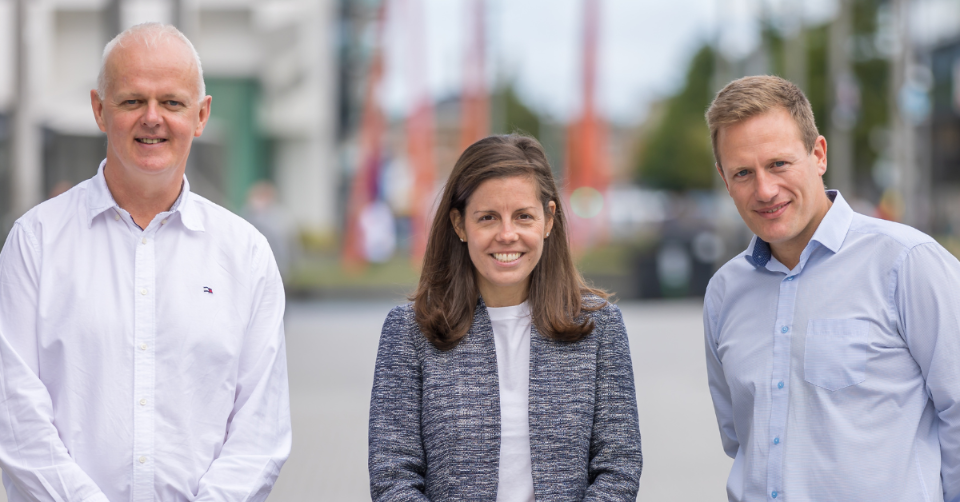 Investment will aid in advancing workforce talent development and skills mobility at scale using immersive technology.
(Boston, MA) August 24, 2022 - ETU, provider of the world's leading learning simulation platform, today announced a strategic growth investment led by Mission Springs Ventures and Pacific Lake Partners, along with participation from other private investors. Financial terms of the investment were not disclosed.

Mission Springs Ventures, an investment vehicle led by executive Katie Laidlaw, assembled the investor group and financing. The investment will fuel continued growth with additional capital and management resources focused on customer value creation. As part of the transaction, Ms. Laidlaw will assume leadership of the business in the role of CEO. ETU's co-founder, Dr. Declan Dagger, will continue in his role as Chief Operating Officer of the company.

According to the World Economic Forum, 50% of all employees will need reskilling by 2025. The corporate learning market is changing quickly due to the increased need to upskill hybrid workforces at scale. Traditional virtual learning is contributing to employee fatigue and does not provide the opportunities to practice and develop the critical skills needed in the future of work. As a result, immersive learning is growing rapidly and ETU is leading the way with clients that include PWC, IBM, Merck, Deloitte, Microsoft and Macy's.
"ETU is on a growth trajectory that will accelerate under Katie Laidlaw. Our growth shows that the market is primed for a Learning Simulation Platform that effectively develops and measures critical skills. Katie's excellent business acumen and keen leadership style is the perfect combination to lead ETU forward," shares Declan Dagger, COO for ETU.
Recent explosive growth by ETU has taken several forms:
The business doubled annual revenue in 2021, and is on track to double revenue again in 2022.
ETU's workforce increased 4x in 2.5 years.
Continued innovation of new features within the Learning Simulation Platform is growing the power of the solution with each release.
The SaaS platform recently crossed the threshold of over 1 million learners worldwide.
"It's with tremendous optimism that I join ETU and lead it into the next phase of growth. There is so much opportunity in front of this team and product. I am excited to serve the growing needs of our customers and the broader market," says CEO, Katie Laidlaw.
About Mission Springs Ventures
Mission Springs Ventures is an investment vehicle led by Katie Laidlaw, drawing upon her nearly two decades of business development and strategy experience. It was formed to identify and acquire a high-growth business, and then lead it for the long-term.

About Pacific Lake Partners
Pacific Lake Partners is the most experienced and largest investor dedicated to partnering with search fund entrepreneurs and helping them succeed. Pacific Lake works with talented entrepreneurs to find and acquire great companies and then galvanize growth. Pacific Lake offers best-in-class support for entrepreneurs, including searcher workshops and a range of post-acquisition initiatives conducted by our Value Creation Team.