eLearning is killing your organization: Here's why & what you can do about it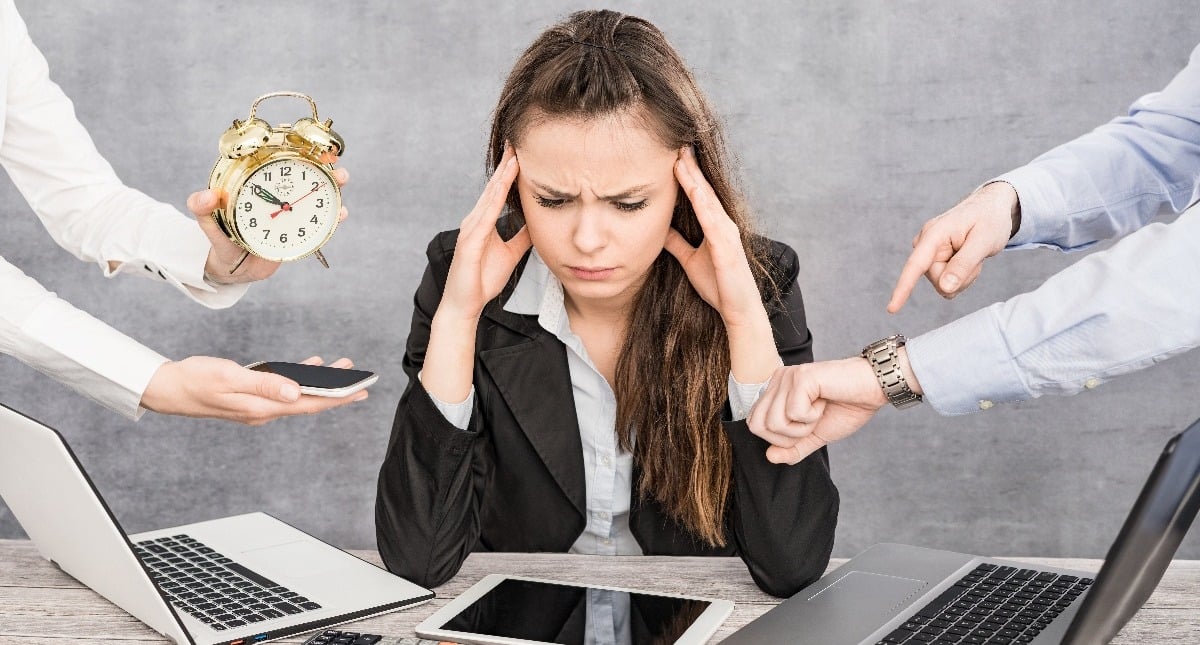 Did you ever want to learn to ski? Or, maybe improve your cooking skills? You may watch videos online or read articles about proper techniques, but the best way to master any new sport or activity is to actually DO it – hit the slopes with the proper gear, take lessons and practice, or take a local cooking class.

You're likely wondering, "What does learning to ski or cook have anything to do with eLearning killing my organization?"

The answer is that the same process you use to learn a new hobby or sport should apply to corporate eLearning – having employees apply various skills in real-life environments or situations, to master various skill sets.

This is the best way to ensure learning transfer and adoption of new behaviors. Of course, it isn't feasible to act out all situations in person, or to gather large groups of colleagues or clients together for in-person practice.

Before Covid, many corporations accomplished some level of experiential learning with instructor-led training that allowed teams to gather and learn various soft skills, and do exercises with their peers and receive real-time feedback from their facilitator.

During the pandemic, with quarantines and social distancing policies in place, businesses shifted from brick-and-mortar operations to fully remote and hybrid working. At the same time, learning and development departments focused more on eLearning options.

People are now drowning in eLearning content, and not all of it is good. They are getting an overdose of eLearning in a rush to fill the gaps caused by Covid.
The result? eLearning is now killing many organizations, with learners suffering from fatigue and burnout.
Employees are now completely switching off when it comes to many eLearning offerings, meaning a corporation's time and investment in launching this type of learning initiative are being wasted.

The issue is that most of today's eLearning is a "one size fits all" approach, so everyone is doing the same eLearn offering. People are forced to click through a set of slides or videos. What sometimes happens is they do an eLearn on one screen while simultaneously doing their work on another monitor, and the result is that their brains switch off completely.

Learners have different levels of existing skills, which means many participants also don't feel the content is relevant to them. So, they don't tune in, and are further disengaged. That's how an overdose of eLearning is killing your organization. Employee engagement and buy-in for corporate learning is critical. The absence of this directly impacts productivity and retention.

Too much of the eLearn content falls into the standard format of having bullet points of information, with a recorded instructor's voice telling you what's there. Whether it's a high quality video, or not, if they're just walking you through some key points, they're telling you something. People don't learn with just someone telling them. They learn by doing.

Sure, you can share information, but you also have to give them a fair opportunity to actively do something to learn. This doesn't happen in traditional eLearns; they're more passive. That's how eLearning becomes ineffective -- when there's no doing. There always has to be a balance.

Time to revisit my examples of learning to ski or cook …

One reason why practicing a behavior in real life works is because it triggers the emotional part of our brains. Researchers with the National Institutes of Health (NIH) discovered that our emotions play an important role when it comes to learning.

The NIH study, The Influences of Emotion on Learning and Memory, shared that triggering an emotional connection in our brain helps with knowledge transfer and retention.

That's why the world's best learning and development departments use scenario-based immersive simulations. They are the next best thing to actually experiencing something in real life. With tailored scenarios that use their corporation's language, performing duties related to their roles, and even leaders and office environments, they feel as if they are actually IN real work situations. Immersive simulations create an emotional connection for learners.

There is no denying Covid's impact on the L&D industry has meant moving away from in-person learning, for many good reasons as previously mentioned. There is one important feature that face-to-face training created, however -- socialization and interaction with others. Corporations need to remember this when planning effective learning programs: ensuring human interactions and role-plays still occur within new digital learning platforms. Again, it's all about balance.

Immersive simulations and other innovations change the perception of corporate learning from a "check-the-box" exercise to a genuine opportunity for self-development.

This type of customized, scenario-based eLearning also offers corporate Chief Learning Officers, L&D Directors and HR the ability to monitor learner progress from the start – performance can be measured with pre-assessments, during the course and post-session. This performance is being measured on true application of skill, as the learner makes choices about what to say or do in the simulation. This data can facilitate adaptive personalization, as learners may test out (not need the training), and also allow for additional tailoring of the downstream eLearn content delivered.

So, how can you ensure eLearning isn't killing your organization?

Here are 4 things to remember to ensure your corporate learning is engaging and effective:
Forcing employees to click through too many eLearns, even with improved graphics, still will result in people just disengaging and clicking when prompted.
One-size does not fit all. eLearning needs to be relevant and personalized, with feedback that is also personalized.
Talking "at people" does not work, so digital learning can't just be a virtual instructor in front of a virtual whiteboard.
Never forget the most important thing about "the learner" is how we all learn. People learn by doing, and cognitive science tells us this.
Virtual learning simulation platforms -- especially those with related behavioral analytics built in -- offer corporations a better way to deliver effective and scalable digitized learning.
Because employees are applying the skills in real situations, you're able to measure how well they can be used on the job. It's the extra benefit of immersive simulations. This true practice lets you measure how they're improving or what areas they are still struggling with.
As corporations plan for learning and development in 2022, they need to move away from measuring success based solely on training completions, and shift to measuring application of new skills.
This focus on measuring skills provides the agility needed as roles change and businesses continue their digital transformation journey.
Everyone's talking about the hybrid workforce continuing into the future. The way you manage your hybrid team is the same way you should be managing your hybrid learning and development plan. Don't rely solely on eLearning to do the work for you -- also include immersive learning and the application of skills.
Remember how people learn. They need to feel an emotional connection. They need to feel in control of their learning. They need to be able to learn by failure. They don't do any of that in traditional eLearns. They can do that in some in-person training programs and also with immersive simulations.
I encourage you to review these additional resources as you plan your 2022 learning and development strategies.
Panel Discussion: Simulation Effectiveness
Simulation Learning: Optimizing Behavior Change At Scale
How to Avoid Learner Fatigue By Creating Positive Learner Experiences and Learning Experiences
Why Simulation Learning is the Most Efficient and Effective Way to Upskill
ATD Research: Use of Simulations, Scenario-Based Learning is Rising