Microlearning with Nano-sims - immersive learning simulations in the flow of work
The term microlearning is well-established among L&D professionals, but less well-known is the concept of nano-sims - bite-size, immersive learning simulations.

As online connectivity is now ubiquitous, distractions are frequent and invasive in terms of our attention span. Studies have shown that after a distraction, it typically takes over 23 minutes to return to full concentration on a task, and only 7% of employees report feeling fully productive in the workplace.

It's well known that the typical worker is only productive for less than 3 hours of an 8 hour work day, so employers and employees alike are often resistant to the idea of training taking up some of those precious productivity hours.
The benefits of microlearning
Research in recent years points to the effectiveness of microlearning. Think of microlearning as bouts of learning lasting no more than 10 to 15 minutes, commanding the learner's full attention and in turn, bringing better training outcomes than drawn-out sessions where concentration will lapse and distractions inevitably creep in.

Microlearning also enables learning in the flow of work and "just in time learning" - accessing training content at the point you need it, such as prior to an important client meeting or conducting an annual performance review.

At the same time, we have immersive simulations, which put training content into the context of the learner's role and develop knowledge and skill application and retention.
What are immersive learning simulations?
Immersive learning simulations use technology to create work-based scenarios that are as realistic as possible. This allows the learner to put newly acquired knowledge to the test, and practice important skills for their role, but without the risk (or perceived risk) of making mistakes.

Simulation-based training can foster psychological safety at work, and allows the learner to experiment and learn through trial and error, honing skills through repetition.

Of course, face to face scenario based learning has been around as long as training itself. However, by putting this into a digital environment, simulations offer many of the immersive learning benefits but without the cost and logistics of getting multiple people together in the same place at the same time.
What are nano-sims?
Nano-sims are the combination of microlearning principles and immersive simulations to create quick, accessible, and highly engaging training that delivers the best of both worlds.

While a typical elearning course might take 40 to 90 minutes or more, with nano-sims the most immediate and impactful training content is distilled down into the most essential learning nuggets. The new knowledge and skills are then put to the test with real-time feedback, meaning that the whole process can take 10 to 15 minutes and the learner feels much better prepared to deal with the task ahead.

The nano-sims benefits are best realized when the learning-by-doing within the simulations precedes the related work activities without a lengthy gap in between.

Because the training is virtual, performance can be assessed by the microlearning platform immediately and the learner can view their scores, receive automated coaching, and readjust where needed. Practice, practice, practice.

The data gathered by the microlearning platform can also be used by HR or L&D teams to laser in on individuals or cohorts of learners in order to provide additional support where needed. Administrators can also identify content that needs to be improved to support learners in reaching key training milestones.
Ideal for soft skills training
Because of the inherent worry about making mistakes in front of colleagues, learners often favor immersive simulations when it comes to soft skills training. This may at first feel counterintuitive - using technology to improve human-centered skills.

However, it's exactly that separation from the people involved that allows the learner to practice their skills in dealing with sensitive topics like Diversity, Equity & Inclusion (DEI) and Leadership Behavior without fear of failure.

In fact, many of the world's leading companies are now leveraging the power of nano-sims to create DEI training and leadership simulations to progress the soft skills of their teams.

Nano-sims can also be extremely beneficial for sales and customer service training as learners can be guided and practice their skills in Problem Solving, Active Listening, Demonstrating Empathy and Negotiation.

Layer in the fact that product and service offerings might be frequently updated, and nano-sims offer the ability to quickly update training in the context of selling and supporting those solutions. This can be a powerful way for L&D to support customer-facing teams in the flow of work.
In conclusion: nano-sims are the future of training
Many of the world's top companies are already leveraging the many benefits of elearning, microlearning or simulation-based training to become more agile and reduce costs in order to gain a competitive advantage.

However, the most forward-thinking companies are now combining these microlearning technology solutions as part of their broader digital transformation programs. Nano-sims really are the future of training and are set to be adopted in ever more working environments.


---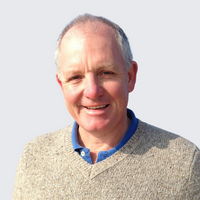 Ian Johnston, SVP of Account Management
In his role, Ian leads immersive-based learning initiatives that accelerate Fortune 500 organizations' strategic goals and develop leaders that can thrive in an ever-changing global marketplace. He works with organizations across a broad range of industries, and has extensive experience working with Professional Services, Financial Services, Energy, Retail and Technology firms.