Refresh your employee engagement strategy with these 3 tips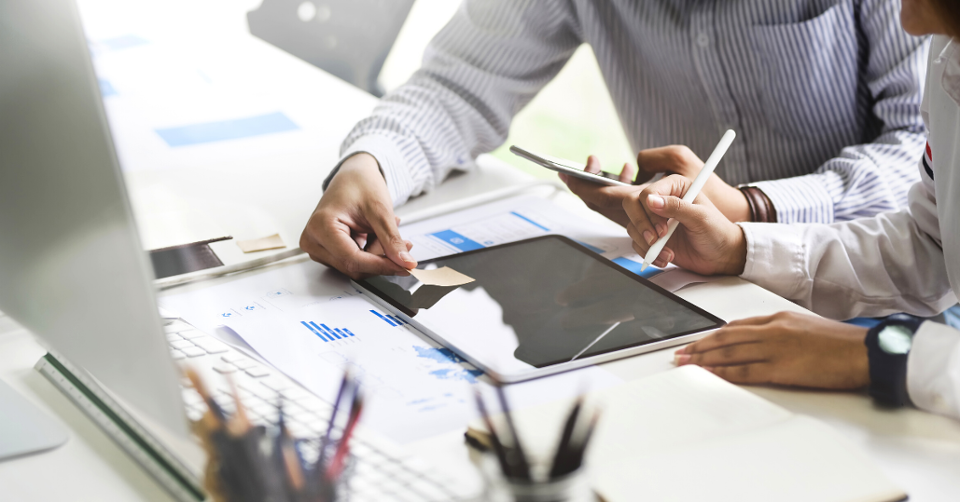 Look at the year's main agenda for many companies today, and you're likely to see a recurring theme: developing innovative ways to improve employee engagement, boost employee loyalty, improve retention rates and increase satisfaction.
Businesses have long relied on training and employee development to deliver the loyalty and accountability they need to succeed. In today's workplace atmosphere, digital learning, immersive training, upskilling and reskilling have evolved.
Personalized, immersive learning and development programs that deliver accountability and offer data analytics can empower the modern organization and lead institutions toward success.
If chief learning officers and other training leaders follow these three strategies, they can engage and retain employees through upskilling and reskilling.
1. Develop personalized training
It's not enough to create a one-size-fits-all solution for the entire workforce. When digital learning first entered the lexicon, it was based on completion rates, percentages and time.
Now it's about meeting the learner where they are on their journey.
As a best practice, businesses should focus on relevancy, behavior and value. It is now essential to develop skills-based, practice-oriented systems for learners with different skill levels and time availability through personalized learning paths and relevant content while embracing different learning styles, such as with adaptive immersive simulations.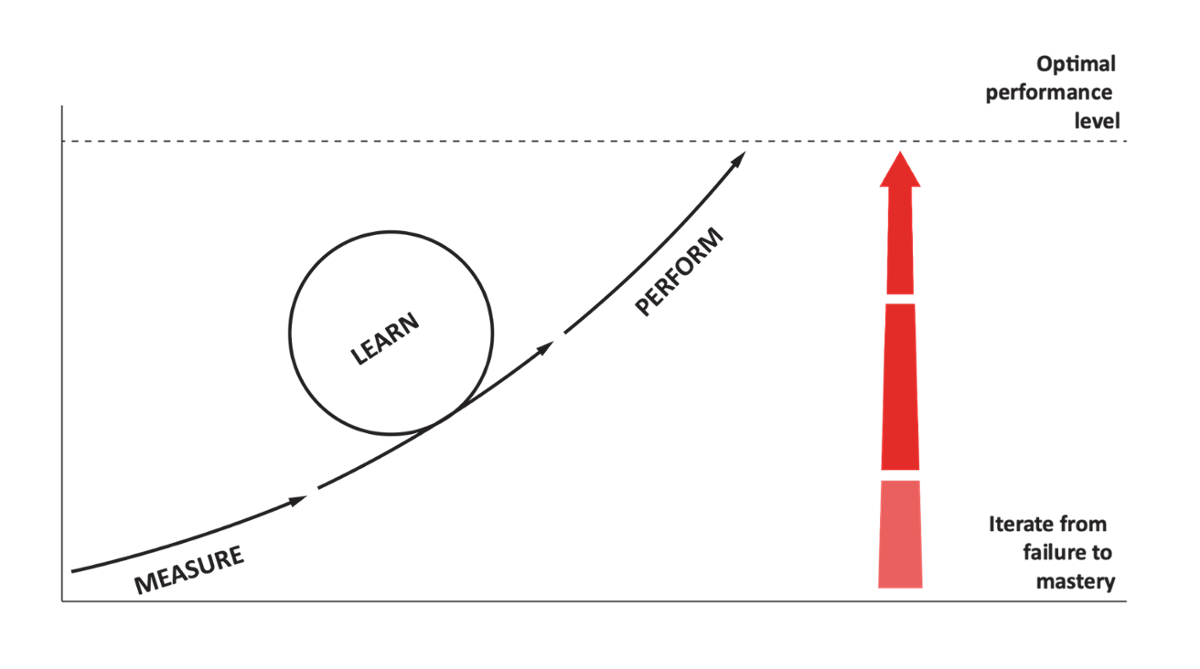 Here are three elements to consider regarding tailored, adaptive learning:
Personalized Learning Paths: With guidance from department managers and training leaders, employees should have the liberty to pursue individual goals and plans suitable for their positions. While they should have access to mentorships, online resources and forums to address their questions, immersive learning allows employees to train in real-life scenarios that are more tailored to their job and company.
Relevant Content: Companies have quickly discovered that a one-size L&D solution is a waste in time and money. Upskilling and reskilling should match specific job roles and be relevant to the skill gaps that learning sessions should fill. That's why immersive learning has proven to be impactful, and the simulations are tailored to the learner's needs.
Diverse Learning Styles: Individuals respond to stimuli differently, making it crucial to address different preferences. For instance, visual learners' selections differ from auditory learners. Some employees prefer to do training at the beginning of their day, while others wish to complete it at the end.
Companies should use training techniques that produce the best company-wide results and appeal to a wide variety of training preferences, while acknowledging not everyone learns in the same way. Simulation-based learning evolves with the trainee, allowing them to learn at their desired pace.
As a best practice, businesses should focus on relevancy, behavior and value.
2. Identify and maximize the use of skills data
Instead of creating L&D plans that they think will work, management teams can develop custom training programs that empower individuals to perform to the best of their ability.
One of the fastest, most cost-effective ways to do so is to use development data that show skill proficiency, patterns and trends. This information can identify skill gaps, help achieve greater personalization and improve the overall training experience.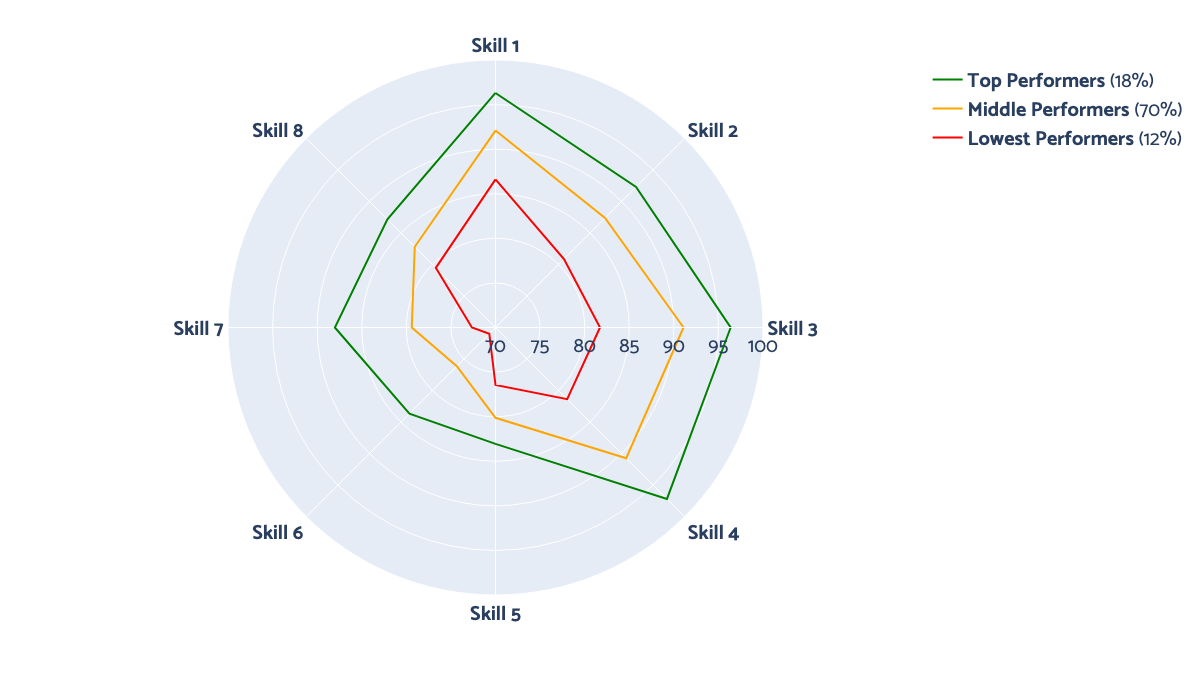 The first step in establishing a solid training foundation is determining which skills employees can improve. The right metrics can help executives understand learners' strengths and weaknesses in real time and then help create the best sessions for individuals with different preferences. Using this data to determine ideal topics and content types not only boosts participation rates but assists with future trends. Firms can predict future business training directions and determine the return on investment (ROI) of every development program.
3. Support employees on their learning journey
No matter the work setting, learning begins when the employee accepts and embraces the need for skills development.
This idea should be modeled by training leaders through their own actions, or personal development activities, during team meetings and internal messaging.
Once employees own the need for upskilling or reskilling, they are accountable for the results, and will be better disciplined in their approach.
This promotes ownership, improves performance and inspires confidence. Like other skills, accountability in the workplace requires commitment from upper management and employees alike. Once organizations make it a habit across departments, they can expect high-level engagement, teamwork and initiative.
Through consistent accountability, employees will not hesitate to join group sessions, try new things and make mistakes without being penalized. Instead, they will consider every meeting, conference and forum as a learning opportunity to hone their skills.
Every individual in a company can embrace learning new skill sets. Part of this process relates to the time-proven maxim: Practice makes perfect. This can be achieved through reading industry publications, one-on-one coaching, on-the-job learning and immersive simulations.
Empowered employees don't need to be micromanaged by training leaders. When individuals oversee their own programs and progress, they can manage courses and pre-assessments by themselves. This leads to more buy-in, and employees are more invested in the process — which becomes a win-win situation for leaders and employees.
A refresh of upskilling strategy
The last several years have seen massive time and monetary losses for many organizations.
A reset of upskilling strategy, using immersive L&D programs, will boost profits, improve employee morale and enhance products and services for today and the future — and ensure that these three goals are achieved.