Your action plan to improve leadership skills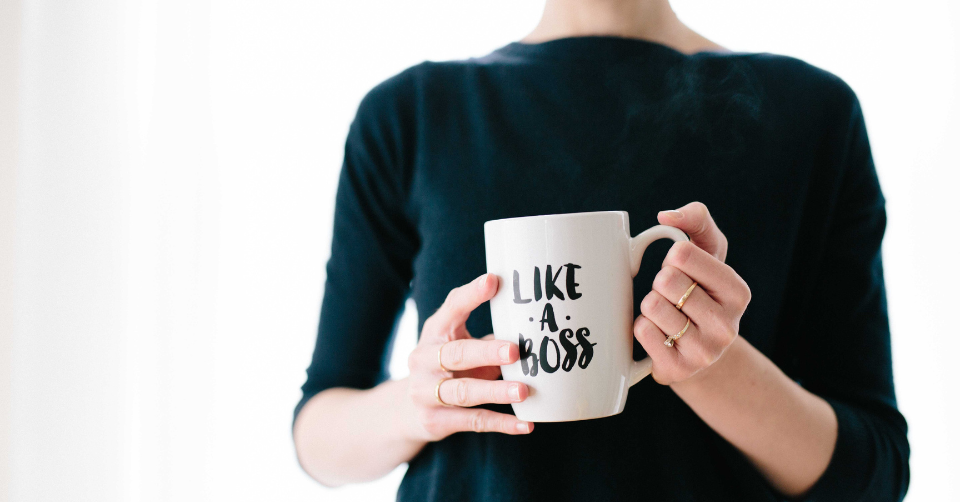 Creating effective leaders with immersive learning simulations and scenario-based training
An action plan to improve leadership skills can be optimized by centering it around immersive learning simulations and scenario-based training to create a safe practice environment.
Great leaders can help your company to recruit the best talent, drive business performance and retain valued employees. But people aren't born as leaders - they're made through training and practice.
First - what is a great leader?
Many of us have experienced both good and bad leaders. We tend to remember the way they made us feel and the general vibe they created within the team.

Some managers might make us feel under pressure – sometimes too much pressure. They might micromanage or even take credit for our best work. Other more capable leaders might have made us feel empowered to do our best work.

Great leaders often share many of the same positive qualities:
They make themselves available to support people, but give their team autonomy to use discretion in how they approach a task. They show trust.
They give regular feedback - either positive praise or constructive direction for improvement.
They act more like a coach than a 'manager'.
They praise in public, but if criticism is necessary, they deliver that in private. This helps to provide psychological safety for each individual.
They show humility and admit to their own mistakes, but demonstrate a growth mindset in order to correct course and continuously improve.
They get to know their team as individuals, so that advice and coaching can be tailored to each person's needs and preferences.
The goal of all leaders should be to communicate the mission, set the direction, and then provide the drive and support needed to get there.
The "drive" element needs to be matched with equal measures of empathy and emotional intelligence (EQ), as drive without high-quality conversation skills can lead to unpleasant behaviors, such as harassment or even bullying. Great leaders focus on the carrot, not the stick, and turn good team players into high performers who are equally bought-in to the mission.

If you have a good manager within your organization, who's ready to step up to the next level and become a real leader, effective training can help them get there.
The leadership development problem
It's very easy to read management books and blog posts, and to nod along in agreement with all the key messages. It all seems like common sense right? Empathy, good communication, clarity, delegation…

Why then, are there so many poor leaders who are technically competent, but fail to inspire and bring about positive change?

It's because putting leadership theory into practice in the live, dynamic working environment is a difficult skill that needs to be developed while simultaneously dealing with business pressures from all sides. Make mistakes in how you manage up and down as you're finding your feet as a leader, and you can harm interpersonal relationships or lose credibility - situations from which it can be hard to recover.

"Employees join companies but leave managers" may feel like a cliché now, but it's true - a Gallup study found that 75% of people quit their job to "get away from their manager" at some point in their career.

Leaders may even be removed from their role, or even from the company, if it's felt that business performance and talent retention is at risk…complicating an already challenging turnover problem.
How to develop a leader with immersive learning
A good solution to the leadership development problem is to create an immersive learning experience that mimics some of the pressures of the live working environment, but without the risks associated with making mistakes.

First, a potential leader will be able to work on basic self development through more traditional methods, gaining knowledge through reading or instructor-led courses. Role play or scenario-based training is then required to start developing skill, based on that theoretical knowledge.

Face to face training will always be limited in terms of time available for expert trainers and getting multiple people away from the workplace and into such a practice environment. Using technology to create simulation-based training can create the same level of immersive learning, but is almost infinitely scalable as it can be repeated, rolled out regardless of geography, and infused with countless scenarios and variables.

By creating immersive learning simulations, the upfront investment leads to a training solution that can be used by hundreds or thousands of learners indefinitely, making it truly future-proof as additions and edits can easily be made to keep the details and contexts relevant to the organization.

For the individual learner, knowledge can be put into realistic practice that focuses on addressing weaknesses and further enhancing their existing strengths with as much repetition as needed, and at times convenient for them and their role.

The practice can be done without fear of failure and costly or embarrassing mistakes. Those mistakes simply become learning opportunities, rather than something to dread, shy away from or look to hide. Psychological safety is important for leaders as well as their team members of course.

Conversational and situational skills can be worked on where and when they might be needed most in nano-simulations - 'Just in Time Learning'.

The leader can access data on their own performance, while HR or L&D managers can laser in to provide feedback and additional support where it's flagged by the system or requested by the learner.
Leadership development simulations
Here at ETU, we've created leadership development simulations for some of the world's biggest brands, giving them the tools and data analytics to create and assess powerful training.

One of our financial services clients found them to be highly effective for coaching existing and potential leaders.

Leadership Lab at Lincoln Financial is a program that is open to anyone, across the 12,000 employee organization, who manages others. As a key part of their leadership action plan, the team added immersive simulations for leaders to develop skills in crucial conversations with employees.
In another example, a leading professional services firm with hundreds of thousands of employees across the globe used our immersive simulations to develop senior leaders' abilities in driving change.

The six immersive simulations we helped them to create presented realistic and challenging training scenarios to challenge and improve leadership skills. The learners could test and develop their skills and behaviors while receiving personalized coaching on their decision-making processes.
A good action plan to improve leadership skills will include creating a safe practice environment, which can be optimized by leveraging immersive learning simulations and scenario-based training.
Training simulations are shown to significantly reduce time to competency and improve learning outcomes, and learners typically rate simulations 30% higher than traditional elearning.


---

Interested in sampling a simulation? Try ETU's 10-minute human-centered leadership simulation.
---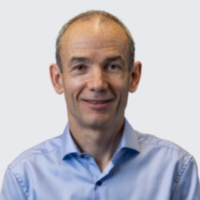 John Fallon, Director of Product Marketing
John is a product marketing leader with over 20 years' experience in bringing innovative technology to market. His work across varied sectors and technologies allows him to translate complex technical concepts and capabilities into clear business outcomes. At ETU, John works with customers on new applications of behavioral simulation to L&D programs and the alignment of its R&D to future market needs.