Encouraging critical skills training in your employees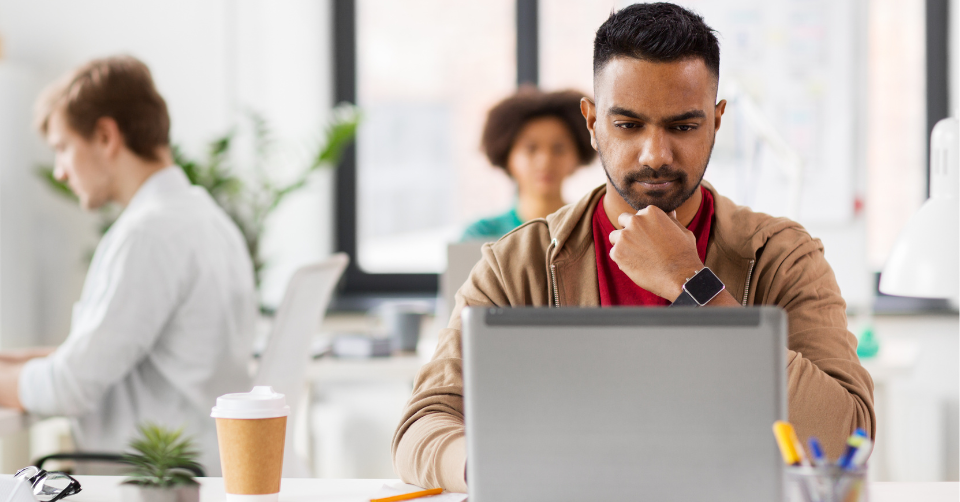 When compared with the technical skills often listed on job descriptions, boasted on resumes, and sought after in most professional settings, critical skills training and proficiency can mistakenly appear as the lesser opponent. Consider a boxing match: technical skills are a clear threat – bulkier in mass, clearly trained, and finely honed for the match. Its opponent, the "softer" critical skills, are smaller in size and self-taught – the apparent underdog.

The match begins, however, and soft skills take the win. The unconventional strategies, nimbleness, and speed of the scrappier opponent are a surprise, and before long, the champion is clear.

Moral of the story? Hard skills are incomplete without soft skills, and because there has been an underinvestment in these skills, the misconception they could not be taught lingered for decades. Now, many organizations are playing catch up.

As businesses continue to evolve at pace, the term "critical skills" becomes even more popular in the learning and development space, and identifying the optimal type of training program and subsequently encouraging employees to participate is a challenge in and of itself. It is imperative to understand the differentiation between technical skills that can ensure an employee's capabilities match a job description and the critical skills an employee should have to ensure their function within an organizational structure is solid and supportive.

Critical skills, at their core, refer to a learner's ability to interact with others, solve problems effectively, and holistically prepare for the future of work. According to Brandon Hall Group, critical skills are differentiated from soft skills in that they're listed as the top skills companies say they need to be successful.
What makes a skill critical?
The ever-changing landscape of today's workforce (or, more simply, the future of work) is simultaneously forged by the practice of critical skills. Brandon Hall's top-ranked skills– active listening, adaptability, innovation, cultural agility, valuing inclusion, digital communication, virtual collaboration, and "Netiquette," to name a few– have all been necessitated partly due to remote or hybrid work structures.

Concurrently, leaders' (and employees' in general) proficiency in these skills will undoubtedly shape how the workforce functions on all levels. From an employee experience, adopting a skills training program that focuses on leadership training, interpersonal skills, and various methods of communication will enhance all aspects of what team members are currently experiencing.
Putting the "critic" in critical skills
The challenge organizations are currently facing (and overcoming) is a general apprehension toward spending money on training skills that don't directly contribute to a bottom line. Recall the boxing match analogy – it's human nature to assume the bulkier opponent will achieve the win, making it a clear betting choice. Decision makers weren't previously eager to place their bets on soft skills, skeptical of their actual effect on business success, despite boasting the importance of these behaviors on company culture.

The shift is occurring, in part, to the change in priorities. Organizations will have to invest in a training program that encourages their leaders (and all employees) to behave in a way that fosters a positive experience, from home or in-office. Convincing organizations to make the leap comes down to the effectiveness of program delivery.
Encouraging adoption
Many people are resistant to change, even when that change benefits them. Focusing on an individual's "why" can be one of the most essential elements to consider when developing an adoption plan and effectively measuring success.

Immersive learning provides a modern pathway to cultivating innovative methods that help boost loyalty, enhance engagement, improve retention and increase satisfaction. Additionally, immersive simulation programs offer a particularly effective model for this type of learning. These programs provide an engaging, realistic method of practice that, in many ways, offers a solution conventional training (such as question/answer format, lecture, and even role-playing practices) can often lack.

Lastly, measuring newly developed or improved skill sets provides L&D stakeholders with the data they need to quantify and justify the investment in critical skills. In focusing on personal skill measurement, with real-time analytics and performance analyses, the learner can transcend the group experience and receive personalized journeys based on their skill level in a "just-in-time, just-enough, just-for-me" learning delivery.

It's important to remember that critical skills, as a set of targeted proficiencies, cannot be fully developed through traditional training methods; they can be taught but not trained. These particular skills require the space and allowance for reflection, practice, and application, all of which are provided and encouraged through immersive simulation learning.
---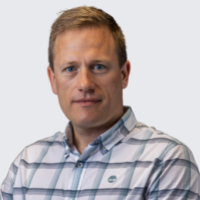 Dr. Declan Dagger, Founder & Special Advisor
Declan is a pragmatic entrepreneur focused on technology innovations to improve talent development. Having worked for over 10 years in applied research in learning and development, Declan has a wealth of experience in designing innovative solutions to difficult problems. Declan's goal is to lead ETU to deliver effective behavioral assessment and learning solutions to its clients, empowering them to more effectively develop and leverage their organization's talent.
More Information
Visit our leadership simulations page to find out more about the business value, or why not contact us for an informal discussion about your training goals?