Why immersive simulations are most effective for corporate elearning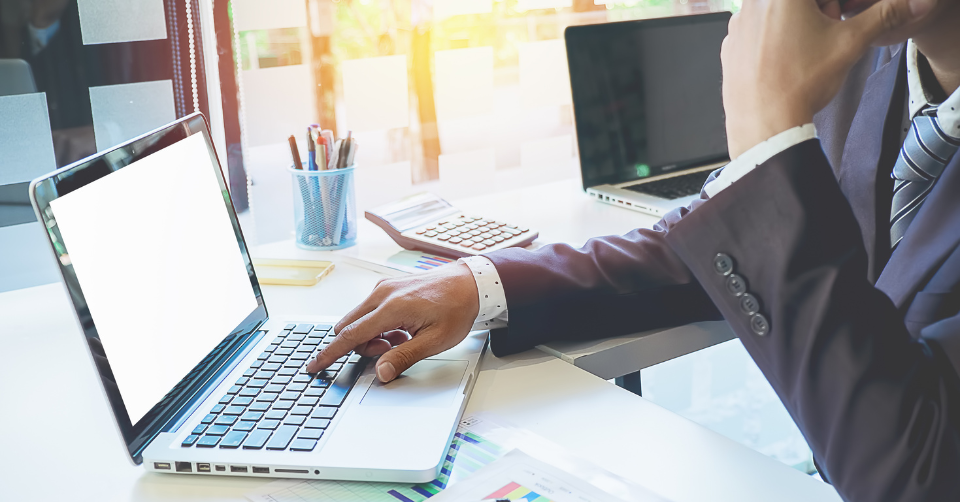 Leveraging the power of immersive learning to engage, develop and retain high-performing teams.

As companies look for ways to boost profitability, they often first turn to either cost-cutting, boosting sales performance or hiring top talent. Often overlooked is the opportunity to maximize training as a route to achieving all three.

eLearning is now ubiquitous in large organizations, but it's often seen as static and dull. It's viewed as a method of delivering training at scale to many people, but that often falls flat on arrival. When done well, corporate elearning can be leveraged to reduce training costs and boost employee performance, even for soft skills such as leadership, diversity, sales and customer service.

And the difference between elearning that feels like a tick-box exercise and something dynamic and engaging? That's where immersive learning comes in, and simulations are the pinnacle - enabling the delivery of soft skills training at scale. The proof is in the numbers. For example Merck, a global pharmaceutical company, closely measured the results from immersive learning. They found it was 15X faster to train and delivered a 21% increase in skill levels. At the same time learners were delighted, with engagement rates 30% higher than other digital methods.
What is immersive learning?
When we commissioned Learnovate, the research team at Trinity College Dublin, to conduct independent research into modern, immersive learning, they defined it as follows:
"Immersive learning is a user-centered, non-linear, holistic & measurable technology-enabled simulation and experience-based learning approach aiming to provide engaging & effective learning in a safe & authentic context."

Formal training for soft skills has always included efforts to create a feeling of immersion - giving learners the sense that:
they are in an alternative environment or scenario - presence
they have control of what happens next - agency
they are completely involved in the activity without distraction - flow
In traditional, face to face, instructor-led training (ILT), this level of immersion has been achieved through scenario based learning via roleplay. This is commonly used for sales and customer service training or for managers learning how to deal with sensitive interactions with employees.

Employees in many organizations have felt overwhelmed by a deluge of one-size-fits-all training content in recent years. By implementing a shift towards practical, scenario-based elearning, technology can add a great deal to the L&D toolkit.
Options for creating an immersive learning experience include:
Videos and 360 degree images
Virtual reality (VR) and augmented reality (AR)
Immersive simulations
By using any of these immersive learning tools, soft skills training becomes more scalable as the training materials can be created once and rolled out indefinitely. There's no need for expert trainers to be hired for each session, and learners don't need to be taken off task as a group to make sessions economically viable - they can learn at a time and place that suits their preferences and schedule.

By moving from vILT to immersive simulations, one global bank transformed their program rollout from an expected 2 years to a remarkable 2 months. They also saved over $1 million in direct and indirect operational costs.
Videos and 360 degree images
Videos and 360 degree images are useful for imparting information and giving learners an understanding of a physical environment - some level of presence, but are lacking in creating agency.
VR and AR
VR or AR are what spring to mind for many when discussing the idea of immersive learning. They offer the maximum possible feeling of presence and agency, with great potential for flow. VR and AR are ideal for high-consequence manual skills training in areas like aviation or working with hazardous materials.

However, VR and AR are simply overkill for soft skills training, where immersion within the physical environment is much less important than developing interpersonal skills and dealing with a scenario. The hardware requirements make them impractical for training large teams and prohibitively expensive to implement, maintain and update.
Immersive simulations
Immersive simulations come to the fore in corporate elearning, where soft skills are essential for business success. Interactive elearning can be created for learners to immerse themselves in scenarios related to leadership and management, sales and customer service, diversity, equity and inclusion (DEI) and more.

The learner has the freedom to experiment with responses without fear of making mistakes in front of their peers or managers. This sense of psychological safety has been shown to foster greater levels of growth.

Good immersive simulations also generate large amounts of data on the effectiveness of training materials and the performance of individuals and groups. This learning data is a goldmine for L&D and HR teams looking for where to improve training and offer additional support where needed.

As Sara Ley, Head of Digital and Tech Practice at Johnson & Johnson put it in our CLO panel on Upskilling & Reskilling - "the more data we have, the better we get".

Immersive simulations are as scalable as any other form of elearning. Once created, they can be rolled out to any number of learners with a computer - no need to purchase additional hardware.

Technology-enabled immersive learning experiences can be hugely powerful for L&D leaders who are turning to elearning to reduce training costs and improve learning outcomes in corporate soft skills training.

Immersive simulations provide the perfect balance between effectiveness, psychological safety and scalability for corporate elearning within a large organization.
---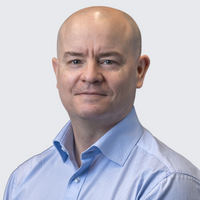 Conor Gaffney, Chief Product Officer

Conor leads simulation design within ETU, working with business stakeholders and instructional designers to deliver award winning assessment and training simulations. Conor believes that with the right tools and processes, realistic and immersive simulations can be quickly and easily developed by non-technical subject matter experts.